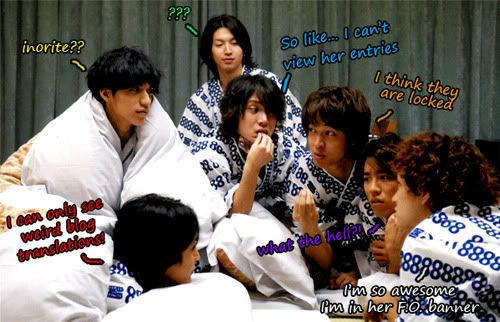 oh what the hell, her blog is
Oh, if you're looking for icons, they are at
nicanei

I haven't updated them in a while, will do, next millenium.
Icons I'm using are gankable, unless I told you not to. Crediting would be nice.
join
k8crack
for k8... and crack XD lol
UPDATE: September 27, 2011
Most of you already noticed,
But yeah I'm mostly on
hiatus.
Except my twitter, I need to vent my frustrations in life
Follow my tumblr
http://sadistangel.tumblr.com
I sometimes update. Mostly no.
I will resume in half a year, or whenever sem break comes.